Justin Long, Pastor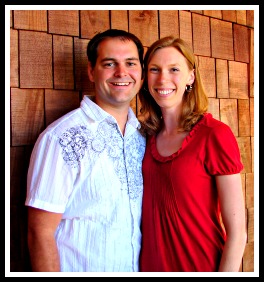 Justin grew up in a small town in Missouri. He attended church all through childhood and would have called himself a Christian, but, he says, "I did not truly give God control of my life until 2000. It has been an amazing adventure since then."
Justin earned his MA of Biblical Studies from Trinity Western University. He holds a BA of Biblical Studies and Linguistics, also from TWU, and attended YWAM Discipleship Training School and School of Evangelism. He's been to eight different countries on four continents.
Pastor Justin says he would love to see BCF become a community of people who are engaged with God in a way that meaningfully impacts our lives, positively affects our community, and spreads the worship of God throughout the world.
Justin and his wife, Ann are the parents of four children.
Email address: [email protected]
Jared Haechton, Associated Pastor serving in Thailand
Jared and Stacy joined our church in 2004 after moving to Blaine for Jared's degree program at ACTS seminary just over the border in Langley, B.C. They forged deep relationships at BCF, ministering to the church as youth leaders and elders. They raised their young family here as they prepared for the mission field. The Haechtons headed out in 2012 under OMF International to share the gospel with the unreached in Thailand. The Haechtons have five children.
Blaine Christian Fellowship Elders
While we believe that the biblical model is that the responsibility of leadership rests on men, we affirm that a husband without his wife is incomplete in ministry life as well as in his personal and public life. A husband and wife team cannot be separated. They together become a wonderful instrument of God's grace. Good examples of this may be seen in Adam and Eve (see Genesis 2:18-25) and in Aquila and Priscilla (see Acts 18). At Blaine Christian Fellowship, therefore, we appoint men to be elders, and see their wives to be an integral part of their ministry.
Dave & Debra Anderson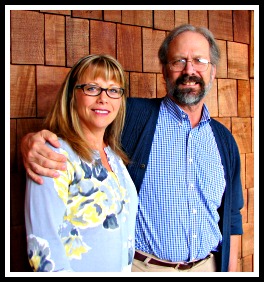 Dave shares, "Christ has been faithfully working out His redemptive plan for Debra and me – and for BCF – through many different kinds of trials and joyous experiences. Too many to name!" Dave has been a Christian since 1970, when he says, "Jesus lovingly, graciously, patiently pursued me until I could no longer resist Him." He has his MS in Psychology from Western Washington University, and has been counseling since 1984. He is currently a licensed mental health counselor with Discovery Counseling.
Dave's vision for BCF is that Christ would be formed in each of us individually, and as a community; that God's word would be taught, heard and obeyed. He and Debra are founding members of BCF. Of this he writes, "It became clear that God was moving us to start a church in Blaine that would be a unique expression of His love, acceptance, and forgiveness in Christ."
They have three adult children and several grandchildren.
Dan DeMent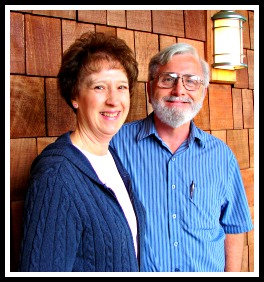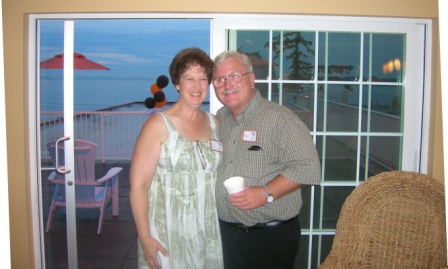 Dan said, "Yes!" to Jesus in the middle of the night after meeting Him in the scriptures. He and his wife Nancy were young adults, and she had been praying for three years that Dan would come to know Him. He was dabbling in Eastern religions when a guru challenged him to learn about enlightenment by reading the parable of the mustard seed. The Holy Spirit used this to challenge Dan to read the entire New Testament – there he received the truth about Jesus and the truth about himself!
Dan earned his AAS in Operations Management from Bellingham Technical College and worked for 38 years at the BP Cherry Point Refinery as Performance Improvement Manager. He is now retired.
"My passion and vision for BCF is that the knowledge and love of Christ we experience will be made manifest in intentional action and deeds in the community and world," says Dan. "This really does challenge us to be more than just receivers of His grace, but as disciples, the world needs us to be extenders of it."
Dan and Nancy have two adult children and several grandchildren.
Ryoichi Takeda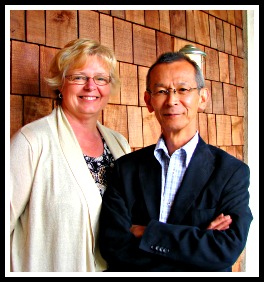 Ryoichi became a Christian in 1965. He had been struggling as a teenager with an acute sense of uncleanliness within when an American missionary standing outside a church beckoned to him in broken Japanese, "Why won't you come in?"
He holds a BA in Commerce and worked for several years for the Japanese federal government. He earned his M. Div. from Regent College in British Columbia, Canada. Ryoichi has pastored in Japan, Toronto, White Rock, BC, and Blaine, WA.
Pastor Ryoichi cherishes the church as a community. His vision is to see BCF grow up together, in all aspects into the maturity of Christ and to be actively involved in the global Church. Ryoichi initially came to BCF in 1997 to assist in a time of transition and has been a pillar of our church family ever since.
Ryoichi and his wife, Lydia, met in Japan while she was doing missionary work there. They have two adult children.
Email address: [email protected]